Kindergarten Registration
March 16, 2018 10am to 6pm

Franklin County Board of Education
280 Busha Rd • Carnesville

706-384-4554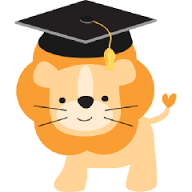 Required Documents:
Birth Certificate

Social Security Card*

Immunization Records

Guardianship Papers (if applicable)

3 Current Proofs of Residence (acceptable proofs must include parent/guardian name and current physical address, such as: deed, notarized lease/rental agreement, utility bill, property tax receipts, or current homeowners insurance policy).
You WILL NOT be able to register if you do not have all above documents.
Children must be five (5) years of age on or before September 1, 2018, to be eligible to register.
Out-of-County students will not be able to register until after application decision notifications have been sent out. Please see Out-of-County section of enrollments for more details.

*Pursuant to O.C.G.A. § 20-2-150, before the final enrollment of a student to a publicly-funded Georgia school is complete, a parent, guardian, or other person shall provide a copy of the enrolling student's social security number to the proper school authorities or shall complete and sign a form stating the individual does not wish to provide the social security number. Enrollment will not be denied if a parent does not provide a social security number. Social security numbers are used by the Department of Education for means of identifying students for FTE funding and/or for tracking transient students.